Han-nya Japanese Restaurant
Han-nya Japanese Restaurant is open 24 hours daily. It is located at the ground floor of Hotel Asia. For breakfast choices, you can have Japanese, American/Western and Filipino dishes. You can enjoy more than 100 kinds of dishes such as fried or grilled fish, nigiri sushi, buckwheat noodle, etc. at very affordable prices.
You can also enjoy different dishes every day for one month!We serve not only meals but also fresh fruits, ice cream, coffee, etc..
The meaning of "Han-nya" is "Wisdom of Buddha. "It's said to be the ultimate wisdom. Japanese cuisine is a creation of wisdom having been made over hundreds / thousands of years.
We have non-smoking rooms and private rooms.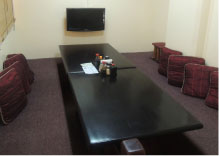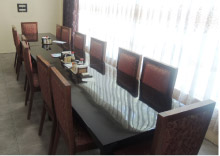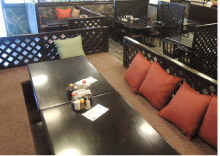 You can hold parties / banquets in the 8th floor with an excellent view of Cebu City.
The 8th floor has function rooms with a great view of the city. It is ideal for seminar, weddings, review for board exams, parties, birthdays, meetings, etc. You can also avail of food from Han-nya Restaurant from here. We have also a variety of buffet menus for all occassions.
Kindly contact our sales personnel for all your needs.